Friday Night Lights Charged Up Lacrosse
MonTueWedThuFriSatSun 5:30pm to 7:30pm
Team Fees

Price per team may vary
Free Agent Fees

Regular

$99.00

+ 4.6% Processing Fee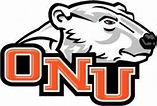 Both Ohio Northern Univ. and Earlham Univ. will be in attendance more college to be announce!

Friday Night Lights Charged Up Nashville
July 24th, 2020
5:30pm to 7:30pm
Location: Moss-Wright Park
Graduation Years
2021, 2022, 2023, 2024, & 2025
Age $99 per person

Work Directly with the College Coaches and Staff in stations.
Learn Concepts being taught at Collegiate level and work directly with the coaches before they watch you on the field at Music City Lax Fest!
College Coaches receive player booklet.
---

Registration will be open July 25th , 2019
$50 individual Deposit due upon Registration
Deposit is NON-REFUNDABLE / NON-TRANSFERABLE
Registration Fee is NON-REFUNDABLE / NON-TRANSFERABLE
after March 1st, 2020